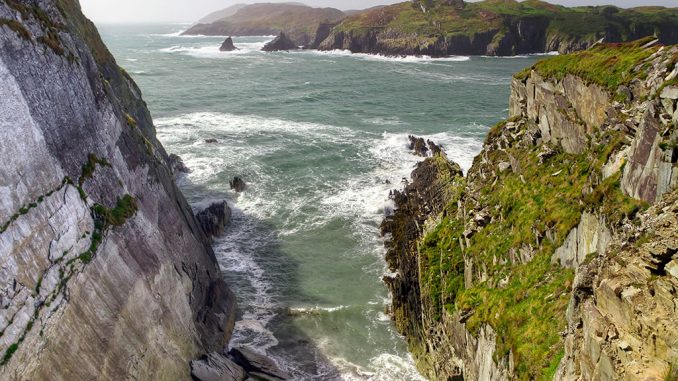 Baltimore (Dún na Séad In the Irish Language) is a fishing village in West Cork and is the main ferry port to Cape Clear Island, Sherkin Island the eastern side of Roaring Water Bay and Carbery's Hundred Isles.
The recently restored castle of the O'Driscoll clan overlooks the town and is open to the public. One of the most famous  landmarks in the locality is the Baltimore Beacon which is also known as Lot's Wife and was a lighthouse in earlier times.
Baltimore County Cork is a very popular holiday destination during the Summer with many visitors from Ireland and  around the world arriving to enjoy the many maritime activities Baltimore has to offer. Baltimore is a popular venue for scuba diving – there are a number of shipwrecks in the bay – yachting, surfing, canoeing and sea fishing. Boat trips to nearby Carbery's Hundred Isles, Cape Clear, Sherkin and Heir are also in demand.
Festivals in Baltimore
There are quite a few festivals in Baltimore throughout the year including The Baltimore Pirate Festival (in June), The Baltimore Regatta (first Monday in August), Seafood Festival (in May) and many more.
Restaurants in Baltimore
There are a number of nice restaurants in the village and naturally, being a fishing village, the availability of a wide variety of fresh fish makes seafood the speciality here.
Here is a small sample of Baltimore's best restaurants:
Chez Youen
This is One of the best-known French seafood restaurants in Ireland and offers an extensive menu of premium fish, shellfish and its signature  Fruits de la Mer Platter. It boasts a fine wine selection.
La Jolie Brise
Well priced family restaurant in the centre of the village. Indoor and outdoor seating. Genuine Italian homemade pizzas, steaks, fresh seafood and homemade chips.
The Lookout
Excellent restaurant with panoramic view of the bay. Very good value bistro menu and an à la carte evening menu – European, Irish and Seafood cuisine.
Accommodation in Baltimore
There is some fine accommodation available in Baltimore including Casey's Hotel (3 Star) Channel View B&B and Rathmore House B&B.